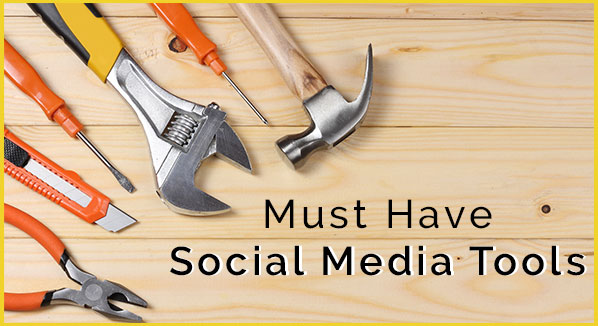 Social media should be an integral part of any affiliate marketing strategy. Are you making the most of social media? These handy social tools will help you to manage your social accounts and analyze the effectiveness of your social media campaigns.
1. TweetReach
TweetReach is a useful tool for tracking the effectiveness of your Twitter campaigns. You can use it to see how many people your messages reach, and how many "degrees of separation" there are between you and the people that see your tweets. You can find out how many times your tweets have been re-tweeted, how many standard tweets include your URL, and how often people share your content.
2. HootSuite
HootSuite is a must-have tool for social media management. It is available as a browser-based tool and an iOS app. You can use Hootsuite to manage multiple social media accounts across several sites including Twitter, Facebook, Youtube, Instagram, Google+, LinkedIn and more. Some of Hoot Suite's advanced features are only available to premium users, but the free suite is perfect for small organizations and individual affiliate marketers.
3. SocMetrics
SocMetrics is a web-based influence tracking tool. This tool allows you to identify people that are influential in your niche – including competitors. You can search by niche, or use long-tail keywords to narrow down your search and find out who the real thought-leaders and tastemakers in your industry are. From there, you can either analyze their social media patterns and try to emulate their success, or work with those people to build your brand.
4. Edge Rank Checker
Edge Rank is Facebook's way of determining how many people should see your posts. When someone likes your page on Facebook, that only indicates that they are willing to see your posts in their timeline – it doesn't guarantee that they will appear. Facebook ranks posts by "edge rank" – posts that get a lot of likes and shares are more likely to be seen than posts that do not. If you want to make sure your posts are seen by as many people as possible, you need to raise your Edge Rank.
The Edge Rank checker gives you an insight into the number of impressions and clicks that your posts generate. It lets you see how many people are sharing and commenting on your posts, and gives you a breakdown of unique, viral, organic and paid impressions, helping you hone your Facebook marketing strategy.
5. CloudFlood
CloudFlood is a service that makes it easier to run giveaways via social media. You provide a link to the free offer, and CloudFlood will automate the process of rewarding your social media fans for sharing, re-tweeting, or performing other actions that you have set. If you need to reach a large audience, this tool will make life much easier for you.
6. Follower Wonk
Follower Wonk was originally designed to be a social media search and discovery tool but it has turned into so much more. You can use Follower Wonk to find out who your followers are, how influential they are, and, most importantly, when they are most active. Use this knowledge to time your Tweets to reach the biggest audience.