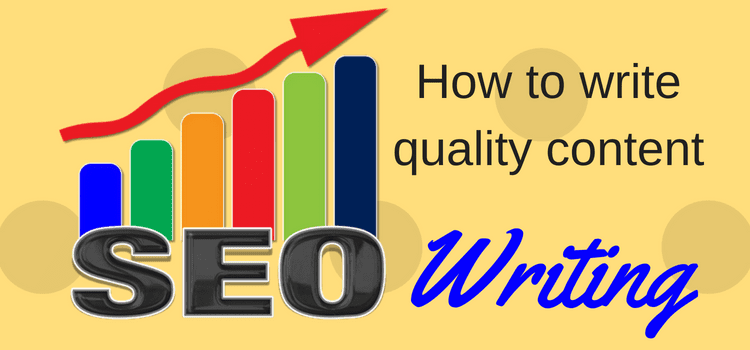 "Content is king," as the famous saying goes. Often repeated by web pundits everywhere, the phrase has become trite with overuse and leaves more questions than answers. Is content really the reigning king of the web? What exactly do people mean when they say that? How do you create content that is appealing to both humans and search engines?
There are no definite rules and delimitation when it comes to SEO writing. We all have different writing styles. But for SEO writing, which involves both creative and technical aspects, there are still a few important things that all SEO copywriters must remember:
Be original:
Like in all forms of creative and professional work, the taboo against plagiarism still stands. And for SEO writing, even more so. In February 2011, Google released a relatively major update for its search engine algorithm. Google Panda, as the update was called, severely downranked websites with sub-par content. Those with plagiarized text bore the brunt of the attack – websites that were found with duplicated content saw their Google search rankings plummet a few notches.
Don't overuse your keywords:
Keywords still play a part in SEO, though its prominence has severely waned over the years. Search engines have incorporated more reliable methods in measuring a website's popularity (such as social signal generation and authorship) in their algorithms. This means that the old blackhat SEO technique of keyword-stuffing will result in dire consequences for any website caught practicing it. Keywords should only be placed where they make sense, and only if they are written with proper grammar and syntax.
Know what you are writing about:
A shoddily-written, poorly-researched article is a major turn-off, especially for readers. They want to read stuff that will appeal to them – something that will entertain, inform and enlighten them. It's best to stick to topics that you are familiar with and knowledgeable about – this is a sure-fire way to keep your readers interested. Though most people will rely on statistics and data from other sources, doing your own research will make your content look more authentic. Surveys and polls work great for this purpose.
The usual ingredients for a great well-written piece of SEO content are the following:
This is the very first thing that people will read; it can make or break any article. Be sure that the title is catchy and thought-provoking enough to make readers want more.
Relevant pictures that help drive the content's message across
Pictures say a thousand words. When it comes to SEO writing, images really go a long way. SEO copywriters should choose pictures that add extra value to the content they've written. Informative pictures like infographics and charts work best in this aspect.
Interesting, informative and aesthetically-pleasing text
No one wants to read long rambling blocks of text. For readers to be able to properly digest what they have read, there should be regular breaks in between reading. And this is what subheadings are for. By breaking text into smaller pieces or lists, readers can comprehend the content's message more accurately.