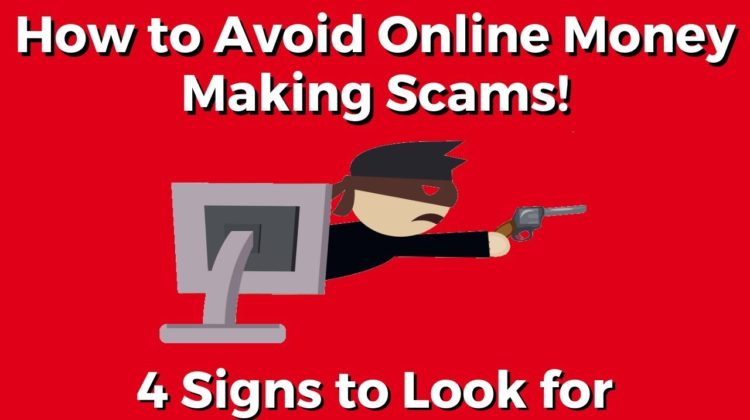 "Everybody has a scheme for getting rich that will not work."
– Murphy's Law No. 33
In this case, the world's most notorious pessimist isn't just being a downer. The lure of easy cash has driven people to abandon their most basic common sense and intrinsic skepticism since time immemorial. Get-rich-quick scams have been around since the barter system gave way to currency – and the advent of the Internet only added fuel to the fire.
Check your email's spam folder every once in a while, and you'll find page after page after page of hucksters and grifters and carnies dangling in front of your face the secret to free money without doing work, providing a service or offering a product – or as Dire Straits called it, money for nothing. There's no such thing. Avoid these scams.
Befriend the BBB
Rule number one: Before you sign anything, pay for anything, or join anything or anyone that's promising you cheap, easy cash, check with the Better Business Bureau. The BBB exists for one reason – to help you steer clear of unscrupulous businesses and people who are trying to rip you off. You want to believe that the offer you've just received is real, and maybe it is. Run it by the BBB for free first. If it's a scam, chances are high that someone before you has fallen for it and reported it.
Nigerian Email Scams
I know it's hard to believe, but people still fall for the most famous online ripoff in the world – the Nigerian email scam. It doesn't have to originate from the African nation to be synonymous with this type of online grift. If you get a poorly written email from any foreign country coming from someone who claims to be a prince, an heir to an oil fortune, a lottery winner, a banker, or anyone else who has tons of money (usually big stacks of euros) that they want to split with you as soon as you "help them" get it out of the country…run. The help they need is for you to send a check to a country you couldn't point to on a map. This is the oldest trick in the book. Don't be a rube.
The Proven System
Whether it's real estate or foreign-exchange trading, anyone who wants you to buy a book, a bunch of DVDs or Web series that details their "proven system" to get rich with bad credit and no money down is selling snake oil.
The snake oil comes with "testimonials" from people like Jenny in Idaho, a single mom who makes $15,000 a month just by placing ads on Google. The testimonials are given by paid actors. The "system" is you buying a worthless book – and the only one who gets rich is the author, whom you won't be able to get in touch with for your "100 percent, money-back guarantee" after you buy.
Disaster Relief and Charity Scams
If there is a hell, there must be a cage next to the heater reserved for people whose scams play on the humanity and good nature of human beings who want to help other human beings. But we're the species that invented bio-chemical weapons and dubstep music – the depravity of our souls knows no bounds.
With every disaster comes grifters with fake charities, and if there's no earthquake to help them out, some of their favorite scams involve wounded military veterans, children with terminal illnesses, and suffering animals. Check with the Federal Trade Commission before giving it to a charity. This is not a get-rich-quick scheme, but it's worth mentioning because it's one of the most common frauds on the Web.
"It is morally wrong to allow suckers to keep their money."
– Murphy's Law No. 255
If you want to make money, the best thing to do is live frugally, save your money, work hard, establish good contacts, look after your credit, and invest wisely. The pitch you're reading that's going to make you a millionaire – if it were real, why wouldn't everyone you know is doing it? The lure of cheap money has been the Siren song that crashed so many otherwise practical people. No one is giving money away – listen to Murphy.