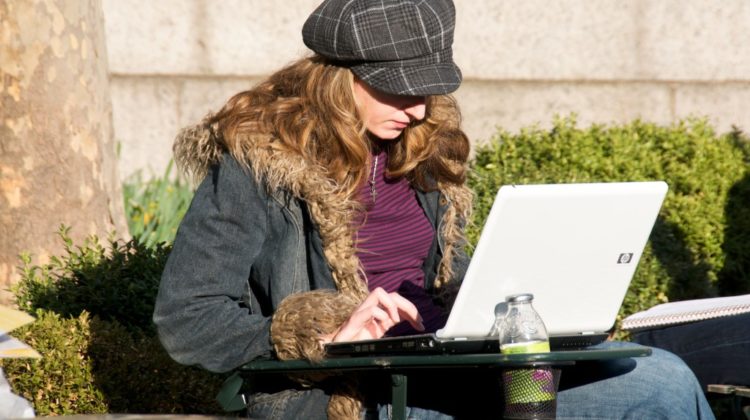 If you are an article writer, you may have already known that "Freelance Writing" is one of the best ways to earn money from everywhere in the world. There are many freelance marketplaces for a freelance writer, including Elance, Freelancer, oDesk, etc. You can contribute your articles into different categories, such as Article Writing, Copywriting, Ghostwriting, Web Content Writing, Technical Writing, Blog Writing, etc.
I know two ways to earn money through writing. One is working for clients in the different freelancing market. And the other one is publishing/submitting your articles on a different website. Of course, the first option needs lots of hard works and patience to earn continuously from the freelance market. You must have a very good portfolio of these freelance sites to get continuous work from the clients. Fortunately, the second option is much easier for the newbie to expert article writers. You just have to write quality articles on your preferred and most-known topics, and submit them to their websites. Of course, you will be paid instantly for your quality articles on their sites.
As an article writer, I also have searched for different websites that will pay me for every article. I like to be paid upfront. If you like to get upfront payment for your articles, you can check my below list of sites. All of these sites are ready to pay you instantly for your quality articles. Let's check the list of top 5 sites that will pay you upfront for your writings.
Yahoo! Voices
Really, Yahoo! Voices is one of the best platforms for a writer to be paid instantly for their writing. Yahoo! Contributor Network will allow you to share your knowledge and ideas with millions of people in the world. So, find your article readers and make money by writing and submitting your unique and informative articles on Yahoo! Voices and other sites of Yahoo. There is no limitation in choosing your writing topics. This site will pay your up-front for your articles, assignments. Moreover, when your work receives huge traffic, you can earn more for your performance bonuses.
About.com
Almost all of the writers know about the About.com. It is a popular site, which has about 55 million of visitors. There are millions of articles available on that site. If you want, you can also be a topic-writer for About.com. Just write quality and resourceful articles to be approved in About.com. If they receive your articles, you will be paid by the site owners. Remember, About.com gives the highest payment to expert writers.
eCopywriters
If you are a professional copywriter, you can consider this site as your only earning source. Usually, copywriters hires professional copywriters to assist their clients to write up quality content. ecopywriters pay up to $25 for a basic writing project. Writers are divided into many sections based on their writing quality. An expert and top-level writer can earn about $0.30 per word. There are various categories in which you can write up. Some of the popular categories of eCopywriters are SEO Content, Press Releases, Sales Letters, and content for TV & Radio Commercials, Blogs, Ads, Business Letters and more.
Online Writing Jobs (Also known as "QualityGal")
It is a content provider company that is dedicated to meeting all clients' requirements. The company is hiring quality content creators from all over the world. QualityGal offers the highest quality SEO content for their clients. So, if you want to join in "Online Writing Jobs", you should have the ability to write quality SEO contents. You will be paid at least $12 for each of the articles, which also may rise to $50 for per article. The rate of the articles depends on quality. Once the website accepts your article, you will be paid weekly via PayPal or check.
iWriter
This is also a popular site both for writers and readers. The registration process is totally free with iWriter. If any of your articles are approved by iWriter, they will pay you up to $15 for every article through PayPal. A writer can choose their preferred topics to write for iWriter. Moreover, you can submit unlimited articles on iWriter as a writer.
Though there are many sites that pay for articles/content/blog posts, you should be dedicated and patient. Don't forget about the article's quality. If you think that you have the proper skill to write, be sure that you can generate a good income from the above-listed sites.