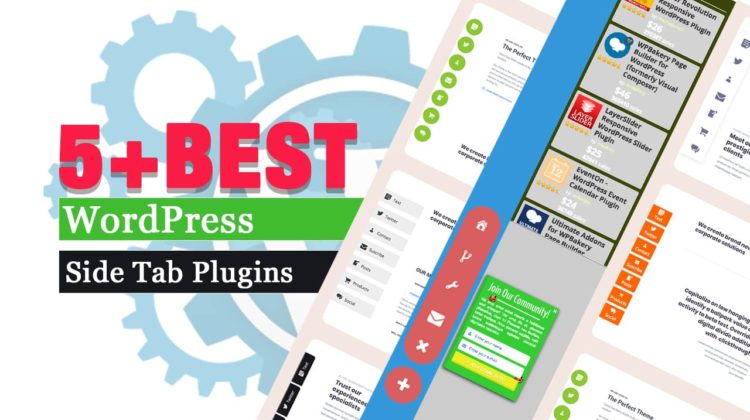 The sidebar is one of the most useful spaces on your WordPress blog. Barring the content, it is one area of your blog that can attract the viewer's attention. This is why the sidebar area is frequently used to add menus that guide users to other useful content on the blog or to display advertisements. Let's take a look at a few of the tools that you can use to improve the sidebar area of your blog.
Tabbed Sidebar: The Sidebar of your WordPress blog is an important space that can provide a good number of options to your blog's visitors. Most people who have set up sidebars find that it can get extremely long as it is bound to contain your blogroll, your last post, comments, and even ads. This leaves your webpages unnecessarily long and spoils the look of your blog. The solution to this issue and many other interface issues is to use tabs in the sidebar. Check out help pages online to see how you can introduce tabs in your sidebar.
WordPress Sidebar Login: This tool allows you to introduce a login form to the sidebar of your WordPress blog. Version 2 of this tool developed by Mike Jolley is out and is compatible with WordPress 2.6. This program is free and is a good addition if you have content that is meant to be accessed only by registered users.
Popular Posts Sidebar: Some of the posts on your blog will receive more views than others. Visitors who like your work will be interested in taking a look at the most popular post on your blog. A sidebar tool that shows the most popular posts is the best solution for this and is seen on many blogs. To do this, you need to download the appropriate plug-in from the WordPress website, upload it to your blog and activate it. Add this widget to your blog and customize it using the options present in the Widgets menu.
Sidebars with Dynamic Content: This makes use of WordPress features that allow you to display different content in the sidebar for different users in different situations. There is no single tool that can do this for you. But it is an idea worth checking out as it really adds a touch of professionalism to your WordPress blog. This effect is accentuated by the fact that the overwhelming majority of WordPress blogs sport static sidebars.
 Ad Code Widget Plugin: This extremely useful addition to your sidebar was developed by PriMo Themes. It basically allows you to format the ads that your blog displays. It supports a variety of image formats and you can even insert JavaScript, HTML or Frame code-based ads.
Post-Google Map: If your WordPress blog is about a retail business, it may be useful to let your customers know your geographical location. This addition to your sidebar does just that by letting you post a Google map with your location marked on it.
Twitter Bubble: This sidebar tool allows you to show a live stream from Twitter on your WordPress blog. Its design is pretty similar to that of the Twitter page bubble, so visitors will be able to identify that it is a Twitter feed at a glance.
Who's Online Widget: This app is more about the visual appeal of your WordPress blog. It contributes by showing who is visiting your blog on a map of the globe. It is a nice little tool to let visitors know that your blog has a global reach.