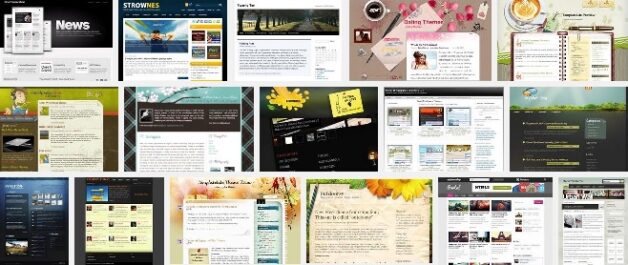 Finding the right theme for a blog often feels like searching for the girl who fits the glass slipper. The right theme will draw audiences in, leaving them hanging onto every word, podcast, and video. The wrong theme, on the other hand, will repel them faster than shoes that are far too tight.
Finding the perfect WordPress theme is like finding the comfiest slipper.
There are so many different themes available that it's often difficult to know which one fits best. All sorts of themes will attempt to conform to the shape of the slipper, but most of these themes are too restrictive, a little too narrow, or even a wee bit wide of what the blog really needs.
Here are a few ideas for budding webmasters to consider before zeroing in on a WordPress theme for their blogs.
Explore a Few Highly Rated WordPress Themes
Exploring the various WordPress themes that are bringing in rave reviews, such as these highly rated themes, helps business owners and budding bloggers see what's working for other people with blogs. More importantly, it's often possible to read the reviews and find out what people like most and least about the different blog themes.
Determine the Purpose or Goal of the Blog
Different blogs serve different purposes. According to ProBlogger, "Every website has its own purpose. And this purpose will greatly affect the kind of theme you should be searching for."
In other words, it's important to understand the goal or intentions of the blog before selecting the appropriate blog theme. For instance, some bloggers intend to display videos or use their blogs as online portfolios for art or construction projects. Understanding the purpose of the blog helps users select a blog theme that reflects that purpose most appropriately.
Make your blog your own with a personalized theme.
Explore the Customizability for the Theme
Regardless of how proficient a theme is, there are likely to be things bloggers want to add, remove, or change in order to make the blog theme their own. Consider how well it works with various widgets and plugins. Does it play nicely with features that are important to include in the blog? How about the features designed for SEO? Does it accommodate them without sacrificing form or functionality? The more customizable the theme, the greater it will benefit the blog over time.
Don't make the mistake of believing that any old blog theme will do. Blog audiences these days are more sophisticated than ever before. The theme must be visually appealing, relevant to the blog topic, and well suited for its purpose. Finding the perfect fit may take a little time, trial, and error, but the reward for doing so is a blog that audiences connect with day after day – like a shoe that fits perfectly.