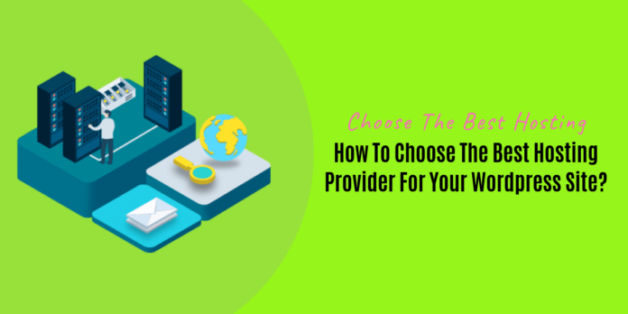 Just starting out in the field of blogging and want to get a hosting account for placing the files of your website? Well, nowadays, with each and every passing day, a hosting company pops up in the market and hence with numerous options, things can easily become confusing for you. Good news for you now if you are one of those confused minds. This article will try to analyze all the aspects that you should consider before buying a hosting package and if you follow the tips, you are most likely not to face any trouble with your hosting account ever:
Hosting Provider Website
Everyone likes to deal with professionals; your hosting provider should not be an exception. Check out the company website, how good the design is and also if there are any broken links or not. If a hosting provider cannot take care of its own website, chances are high that they won't be able to take care of you either.
Customer Support
Another non-technical aspect, but, probably the most important factor! Now, you may ask that how will you gauge the customer support effectiveness until you buy something from them. It's easy, reach out to the customer support via phone call or contact us link. If they get back to you fast and with a proper reply, your search ends there.
Technical Factors
Now, coming to the technical part! Check out for the following features in your hosting package, almost each of these is of utmost importance so it won't be a good idea to skip many from the list:
Uptime: Try to get one that provides 99.999% uptime, if not, 99.9% is good as well.
Bandwidth: It's important to check out how much bandwidth is provided to you for free. You may get charged quite high when your site exceeds that.
Storage capacity: Your hosting package should clearly define how much storing disk space you will get if you buy the same.
Email features: Discover whether your hosting package provides the following or not: webmail option (Along with a web-based client such as Squirrel Mail, Horde, etc.), Unlimited Email Accounts & Forwarding along with protection from SPAM. You should also be able to use email clients such as Outlook for accessing emails from the server or deliver emails via the server.
FTP Access: It's very easy to transfer files using FTP or File Transfer Protocol; hence, this is a must feature for your blog.
Sub-domains and add-on domains: Add-on domain feature lets you host multiple websites of a single hosting account (Great if your one site is not acquiring all the required disk space and bandwidth). Additionally, your hosting provider should allow you to have sub-domains for a specific website as well.
Databases: You probably don't need these when you have a small site, but in case, you are planning something big, make sure the hosting package supports the most reliable database types such as PostgreSQL and MySQL.
Additional Features
Though not absolutely mandatory, it does not hurt if you can get the following with your hosting package:
· Free Domain
· PHP, Phyton Support
· CGI-BIN Support
· Free Software & templates
· Dedicated IP Address
· Media Support
Cost
Well, price does matter; however, you should not compromise on the quality of going cheap. Try to cord a balance between price and quality and you will be on your way to choosing the best hosting provider. More importantly, these days it's pretty much easy to find some discount coupons online and thus you can get massive discounts on some of the best hosting providers such as a hosting or west host.
These tips should have at least given you a bit of outline and that may help when you seek out for a hosting provider the next time. Try these tips and use your common sense for a problem-free hosting service.