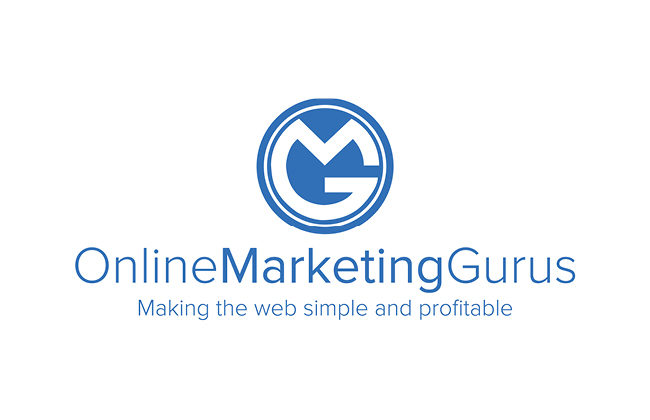 One of the most famous internet marketing gurus & marketing expert, Peter F Drucker, once famously said that,
Marketing is the sum total of activities that understand the customer so well and make the product so desirable and fulfilling to the consumer, that it will sell itself.
My personal opinion (and even the opinion of many internet marketing gurus) no other definition of marketing is quite as timeless or concise. However, in the modern age, one must broaden the perspectives of timeless activities, and while Drucker's definition stands firm in all glory and still states the ultimate aim and system of marketing, the means of marketing have changed today.
The technology boom of the 21st century has opened new avenues for marketing and forced the hand of marketers to look for new ways to reach out to consumers and market their products, services, and experiences using the internet as the primary marketing vehicle.
These people are world-renowned as internet marketing gurus and in this article, we are going to discuss 12 such extraordinary people that have changed the marketing game.
Most influential Internet Marketing Gurus
Frank Kern
Frank Kern's is a classic rag to riches story fuelled by seizing the right opportunity. Kern was a door-to-door salesman who spotted an opportunity to make it big during a net search.
He discovered that a lot of people wanted to know how to teach their parrots to talk.
And Immediately understanding the potential behind a business model that would feed off this demand, he commissioned a freelancer to write a book on the subject. And the rest, as they say, is history.
Today Frank Kern is one of the most reputed internet marketers & successful entrepreneurs. He is indeed regarded as the topmost online marketing guru in the world.
The lesson to take away from here is that you have to be quick to identify ideas and capitalize on them. A good idea is one that has practical business potential and while correct recognition can make you, a bad one can easily land you in the gutter.
Frank identified a good idea, understood its practical importance, envisioned it as a viable business model, designed the model and drove it to its logical conclusion. All of this is important to be successful online.
Neil Patel
There is no one better at understanding and working SEO than Neil Patel. Founder of websites like CrazzyEgg and Quick Sprout, Neil Patel has been hailed as one of the top 10 online marketers by Forbes.
CrazzyEgg analyzes visitor behavior on client websites and gives ways to get more visitors by generating frequent reports and giving suggestions for the site owner based on that data. This has helped today's giants such as Amazon, HP and many other big as well as small companies.
Quick Sprout does something even more revolutionary in that it enables the website to make better content by understanding the context of the site and more importantly, the users of the website concerned.
Neil Patel stresses in knowing one's audience and delivering what the readers want and how they want it.
Seth Godin
A popular author who has written more than 18 books that are bestsellers across the world, Seth Godin is a living legend as far as marketing gurus go. He has written several bestseller books that are translated into more than 30 languages.
The stroke of genius that made this man who he is was Yoyodyne, a website that used contests, scavenger hunts and online games to market products for companies such as America Online (AOL), American Express, Microsoft, Proctor&Gamble and Sony Music among others. The site had over one million visitors per year and was sold to Yahoo in 1998 for a whopping sum.
Seth Godin also started another popular site in the online world-Squidoo in the year 2006. The website shared the revenue generated with the contributors and even did a donation to charity. The true key to online marketing success is constant innovation while noticing emerging trends.
Brian Clark
Ideas mean nothing by themselves until you act on them. This is exactly what Brian Clark did and he did it so well that he now has a website that teaches other online businesses how to generate more page views and visitors by presenting more innovative and interestingly placed content.
Brian Clark is the person behind the company-Rainmaker Digital. Rainmaker Digital is responsible for Copyblogger, StudioPress, and various other popular online resources.
He appealed to what was a confusing scenario of fitting the old world activities with the emerging online presence of many alternatives.
Yanik Silver
Yanik Silver is an expert digital marketer, author & entrepreneur. Sometimes a direct approach is best, but that doesn't mean it's easy. Many companies struggle with drafting the appropriate sales letters for their products and services and often would end up with dismal results. InstantSalesLetters.com was a blockbuster hit with these companies and others too who were looking to cut costs by looking for alternatives to hiring copywriters.
InstantSalesLetters.com was a blockbuster hit with these companies and others too who were looking to cut costs by looking for alternatives to hiring copywriters.
The site featured sales letters templates for almost every occasion and soon Yanik Silver, the owner, was making six figures from the site. Marketing is all about finding the right idea and the right clientele to match.
Marcus Sheridan
One thing that has emerged so far from this discussion is that the customer is king in modern marketing and Marcus Sheridan has built his success as a marketing guru based on this simple and eternal principle.
Give your customers what they want before they can want it, is his mantra and he pulls it off splendidly, helping innumerable businesses rope in loyal readers on the way and making himself a voice of authority in marketing.
Avinash Kaushik
So we circle back to SEO again, but to look at it from a different perspective. A lot of people out there treat SEO as art and follow nothing more than a random rule of thumb. If it works then it works; otherwise, not so much!
Avinash Kaushik has been a game-changer in this context, he has been instrumental in explaining the science behind SEO manageability in his two bestsellers Web Analytics: An Hour a Day and Web Analytics 2.0: The Art of Online Accountability and Science Computer Centricity.
Joe Pulizzi
Joe Pulizzi is often hailed as a legend in content marketing and quite rightly so. He is the founder of a number of successful start-ups, including the Content Marketing Institute which in addition to conducting courses in content marketing and publishing reputed marketing magazines, also provides consultancy services to innovative firms such as HP, AT&T, LinkedIn, and Petco among others.
It also holds the internationally acclaimed Content Marketing World, the largest content marketing event in the world every September in Ohio. At the helm of it all is Joe Pulizzi.
Loz James
Loz James is a well known professional blogger, copywriter & content marketing expert with more than 15 years of experience. He is known for his insightful podcasts on marketing which provide greatly sought after tips on content marketing. His podcasts are simple, down-to-earth and pragmatic and have helped innumerable websites and blogs gain ground in the online marketing world.
Jay Baer
Internet marketing isn't complete without social media marketing and since social media sites generate a large amount of traffic on the internet, Jay Baer is the man to go to if you want to use that traffic to your advantage.
He is a New York Times Best Selling author and a sought-after consultant for social media and content marketing services for hundreds of reputed companies.
Chad White
While social media takes most of our time, email isn't done and dusted and, if anything is much more relevant than before- which makes it a perfect tool for marketing.
The perfect guy for email marketing is Chad White who has written thousands of articles on the subject in reputed publications while his blog is one of the best resources for email marketing tips, resources, and successful strategies.
Ryan Deiss
Another guru of email marketing, Ryan Deiss is the founder & CEO od DigitalMarketer. He & his team has sent over a billion emails promoting products and services he himself offers and those of his clients. He is a kickass expert in this field and a player to reckon with. He has created an impact on more than two lakh businesses in more than 60 countries.
Conclusion
This concludes our list of the top 12 internet marketing gurus which you should follow to succeed online. These people are experienced, and frankly, geniuses to achieve what they have by marrying innovation with perception and ingenuity.
They have not only studied the tenets of marketing but have redefined them with a view to achieving success and have, in the process, added new fields of study in the subject of marketing management.
The achievements of these extraordinary people have not only been for themselves but have been helpful to others as well, setting them on the avenue to success, as we hope this article will do to some extent for you.
I hope this article helped you in some way or the other. Are you aware of some other online marketing gurus whom we haven't covered in this list? Share it with us and our readers via your valuable comments. Keep reading & keep learning!