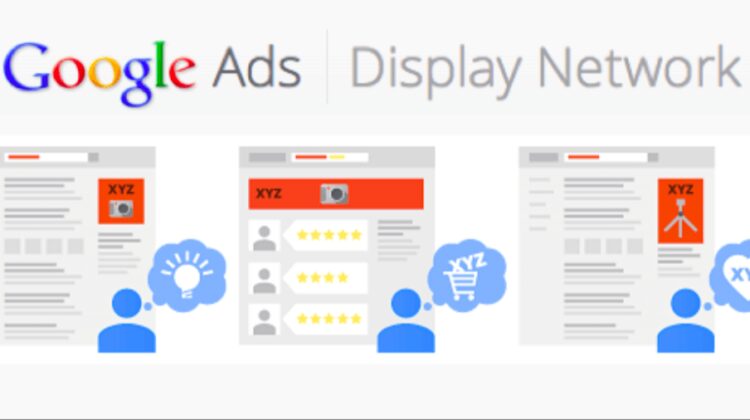 The Google Display Network was once known as the Google content network and it basically was made to give owners of sites a piece of the revenue pie that came when visitors clicked on ads hosted on their site. Some people make their entire business based on affiliate marketing and banner advertising-making their money off of advertising. Many other businesses, of course, use Google Display Network as a way to branch out their marketing campaign in new and far more interesting ways in the hopes of attracting greater leads and hopefully more conversions.
The Google Display Network is enabled automatically when you advertise using Google AdWords and many people don't even realize it! Once realization sets in, many people turn it off because Google Display network advertising is a very different beast from text advertising and so requires a completely different approach from the norm. But Google Display network advertising can be really helpful to your marketing campaign if you are intelligent about it. Here are five important things to consider when it comes to this form of marketing.
Expect Lower Conversion Rates
Have I sent you screaming from the room? Actually, in this case, it's ok. While Google Display network ads bring in visitors who are clicking out of curiosity or impulse, these clicks are far cheaper than search engine advertising. Display ads tend to be charged per thousand impressions instead of pay per click, so you can put in a bid and try to spend as little as possible for bulk advertising. While your conversion rate may be smaller, your costs will also be smaller, so it balances out.
Furthermore, even if you don't get a conversion right away, display advertising is more memorable than text links, so even if you don't get a conversion right away, you may get one later on and you probably wouldn't have succeeded at that with a simple text link. In this sense, you are banking your conversions for later!
Google Display network advertising also allows for the Google +1 system which has been implemented recently and so you can take advantage of that as well to make your ads more relevant to users and more likely to be clicked.
Slim Down your Keywords
Unlike text advertising which benefits from several keywords, Google Display Network advertising requires far fewer words and in fact, you may confuse the system! All you need to do is show what kinds of themes you are interested in. This makes it easier to target a broader audience which means you get more chances for conversions.
Change Up Your Text
Create text which fits your display ads instead of simply copy/pasting text from older advertisements. You can experiment quite a bit with your text since display ads aren't as strict with click-through necessities. For example, you can do things like come up with a catchphrase, a logo and an intriguing lead all on one advertisement.  Enjoy your creative freedom and the fact that you will have more space to work with.
Separate Your Budgets Via Your Campaigns
Once you start having both a text ad campaign and a display network campaign running, you should separate all aspects of it: budget, keywords, text, everything. Bids for display networks should be roughly half of what you spend on text link budgets and make sure to set your display ad budget to only run on the display ads, not the text ads. This way, neither of your campaigns get confused and you won't spend money or time where you shouldn't. Separating your campaigns also makes it easier to track each kind of marketing and compare which ones are doing best at any given time.
Tracking and Targeting
Finally, as always, track your results. Track conversions and run placement tests to see which websites your ads run on work best. You can then decide whether you should do things like run separate campaigns to target websites displaying your ads using Google's placement targeting. Grab up data every couple of months and then see if you should spend more time on a few websites rather than dozens of them.
Google display network advertising isn't for newcomers to the system; it is more complicated and requires more work, but when you do it right, you can get more customers at a lower cost and enjoy creating advertisements that are more interesting to you. It is in the display network advertising that you see things like videos, games, and movies after all and those things are simply more fun than text ads. Once you're ready, give this form of advertising a try for yourself and good luck!