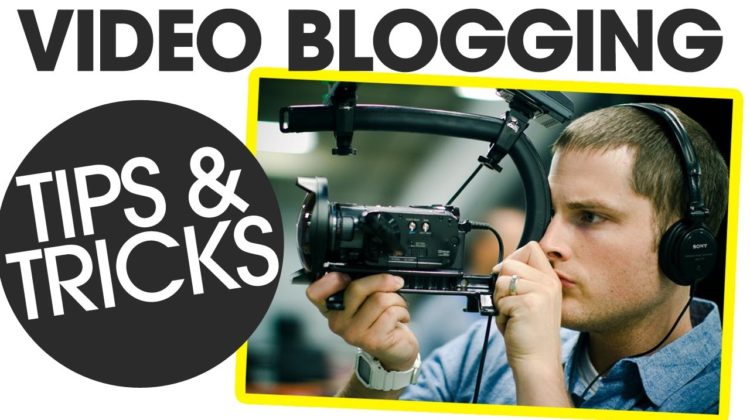 Video blogs have recently become the talk of the town. They are considered one of the most effective ways to run an online business. Video blogging has broken free from the traditional print advertisements and created new trends with interesting videos. People look up to video blogs as a live presentation because they are more convincing and powerful. These days marketing experts are devoting a lot of time and energy for such video blogs in order to achieve increased sales percentage. Research shows that the sales figure is more in number when compared to print and television advertising. Several blogs are trying to transform their texts to videos for increasing sales.
So how do you create a video blog or a vlog? It's not complicated. The only difference between a normal blog and a video blog is that it comprises of a video. The video will have an author who clearly explains a particular topic in detail. The author will not write about the topic. Instead, he or she will talk about the various aspects of the topic. Users approach such vlogs when they like them. Sometimes, they are drawn to such vlogs when the authors have a good personality. Whenever you create a video blog, you should remember that you are vlogging for your target audience.
One of the key motivating factors for users to visit a vlog is easy accessibility and impressive content. For this, you need to seal the bond with your audience. You can make it more interactive by shooting a couple of questions and asking for suitable topics to be discussed. Appreciate their efforts in the form of small gift vouchers and other prizes. Create an interactive atmosphere in your vlogs. This will make them visit the vlogs frequently and you can in turn increase traffic to your site.
If you want more and more audience to visit your site, the content of your vlog has to be informative. It should be on par with the latest industry trends. You can attract a lot of viewers this way. Whatever you say has to convey a meaning to your viewers. They should learn something new. And last but not the least, there should be a tinge of entertainment included in your videos. This is what they usually expect. So keep yourself updated with all the most happening and recent updates in your field and include them while vlogging.
Always make it a point to remain original. Only then will you gain their attention. Usually, authors try to be something they are not. They think that will impress the audience. However, that's not true. In fact, they get drawn away from your vlogs. If you are uncomfortable to let down all your inhibitions, try this simple trick. Record a few videos at home and watch them. That will put you in the comfort zone. Spend ample time in watching a lot of good quality video blogs and learn from them. Keep working on the videos and make constant efforts to improvise each and every detail. With a little bit of practice and hard work, you can master this skill in no time.