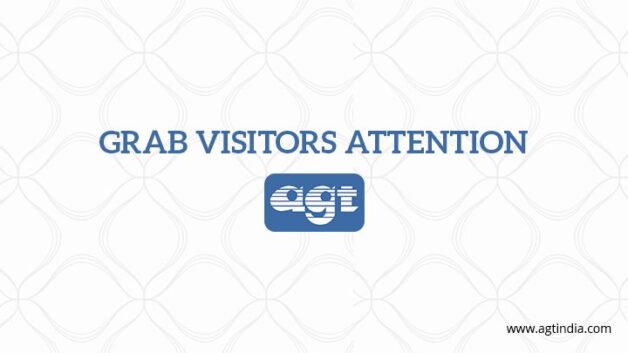 We are living in an age where time is more valuable than money. People struggling to get through hundreds of distractions all day long and for that reason, marketers are finding it really tough to make people concentrate while they are trying to send their message across. Like any other web entrepreneur, you will definitely want to make your prospective customers browse your website and follow a certain course of action like – sign up for the newsletter, visit the pricing page and finally purchase the products. But for all these to happen, you need to make sure that you have successfully captured the attention of the visitors otherwise your marketing campaign will kiss the dust pathetically:
Show something unique: It is a proven fact that our mind travels faster than the speed of light when we see something unique, some novel. So, it is your duty to show something different on your website that can make your targeted audience go oohing and ahhing over it. It could be anything like a brilliant graphic, an awesome image or a provocative tag line. The bottom line is simple, you need to make the page stand out and for that reason, you should be as creative as possible.
If the page is text-heavy, do not use ordinary language or boring texts about what your company is doing or what you have achieved in your life. People are not interested in those boring anecdotes. Try to present things in an interesting format so that people are inclined to read them.
Focus on Contrast: People notice things more clearly when they are in direct contrast to other objects. This is a common human trait and you need to make the most of this trait to be able to seize the attention of the visitors. To help people make quick decisions about your product or service, you need to present your product in contrast to other products. You can make people pay attention by presenting the benefits of your products in before and after format. People who belong to the fitness industry use this tactic frequently by juxtaposing images in a before and after format. However, you can employ similar tactics if you are into conversion, cleanliness or any other profession the transformation is obvious.
Tug at their emotion: This is by far the most effective of all marketing strategies to grab the attention of the targeted audience. You need to do something that will make people feel something and when people feel something by heart, they will not just concentrate on the message that you are trying to deliver, but they will memorize it. However, emotions do not necessarily have to be about sex and scandals. There are other things that can make people think and concentrate. You can show the affection of a father for his daughter or son and if you can manage to deliver this right, it will be able to grab the attention of the targeted audience.
Follow A Sequence: The product or the service description should be following a pattern. Incoherent blabbering is not going to help in this process. Start with a short introduction, followed by the value proposition and a complementary sales copy that binds that all and then end with a compelling conclusion. In short, you need to maintain a flow while writing body copy. Unclear text, vague call to actions can play spoilsport in the whole process.
People Scan Page, They Do Not Read: since people, these days do not read pages rather scan them; you need to make sure that the content is scannable. I mean, you need to place the content and other important elements in "F" because this is how the eye moves when people scan a web page. So, you need to place things in line with this pattern so that people can scan things easily and come to a conclusion without meddling with the intricacies associated with this.