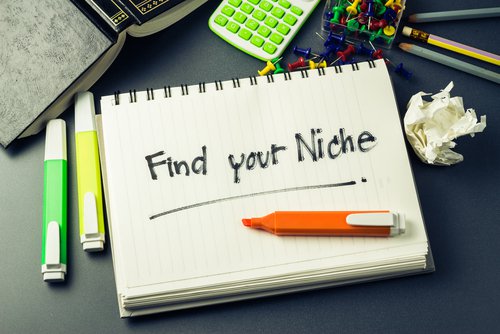 On your mark, get set, go for it – Start A Niche Blog. But where do you start? Right here:
Write about what you know:-
Yes, this same directive you got from your 7th-grade English teacher is an oldie but a goodie. This is a truth that matters: When we write about what we know, our passion shines through the words and lines. These blog entries are written with an almost effortless ease, and readers can usually feel that.
When the fingers fly almost as fast as your thoughts, you probably know what you're talking about and have a great passion for it. That's a good thing!
Get your wheels cranking:-
Brainstorm a list that represents what you know. Is it parenting? Gardening? Engineering? Teaching? Are you a foodie – or a winey? How about health issues or sibling issues or thoughts about caretakers or finding the perfect sale items?
You know a lot. Take a few minutes to figure out that list, and keep it close by. You'll probably be a little impressed with yourself that you can make that list grow much longer than you first thought.
Find your niche by avoiding writing about subjects that are boring and painful!
Research and a root canal:-
Here's the thing about doing research. If it genuinely feels worse than having a root canal, you are spending time researching the wrong thing.
Position yourself to write articles for which you'll get some satisfaction and thoughts of "I never knew that!" pinging and zinging through your brain. When you have to spend time with research that bores the pants off you, hang it up. Write about something else. Just like the passion that shines through your prose when you write about what you know, this boredom will seep through. That's no good and no fun.
Blogs should be at least a little bit "fun" – sometimes that means humor, sometimes that means learning about something you package as downright cool to know about. So brush your teeth and avoid root canals – and stay away from boring research.
What fires YOU up?
What makes your blood boil or your eyebrows raise off the top of your forehead? What cracks you up, inspires you, or makes you wish you really didn't read the headlines today?
These are all great questions that can spark some riveting writing. And that's the goal. You've got to make it matter to the reader. You've got to sell in a tacit way the message that this is worthy of information to know.
A recent blog post of mine about Google Glasses recently got a lot of attention because it informed parents about the stalker tendencies that could be used by people who wear them. It was shared and shared – because it revealed an aspect of the glasses that a lot of people hadn't thought of yet.
It made people stop and think. And it became a matter of personal safety. That matters to everyone.
Spending time researching should actually feel good and be fulfilling. If it's not, move on to a different subject.
So keep it relevant and worthy and a little bit fun. If you're thinking about what topics to write about for your niche blog, these are some great questions to start with. Enjoy the ride, and let those fingers fly!