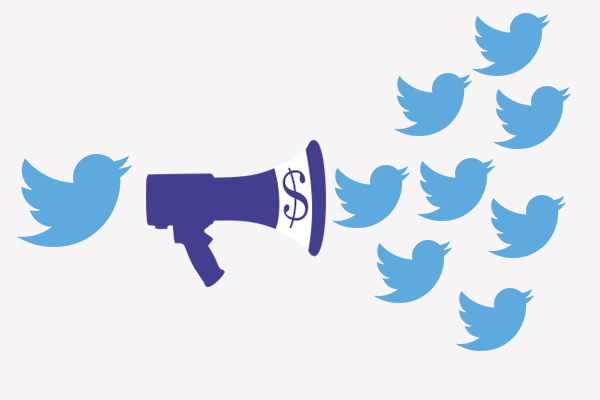 One of the most powerful social media tools in the world is Twitter.  You can send short text-like blurbs about your day, news events, and more have lent itself useful in many fields. Most of the big companies, internet marketers, organizations and bloggers using Twitter to promote their business.
Today, I want to share some tips about promoting your online business via twitter. Here are some tips for you on how to promote your small business via twitter.
Good Profile: – Making your profile like a professional twitter account is very important for your business. Write about your business, services and give your website link. Through your profile, people will know who you are and what you're interested in. You should also create a professional background for your Twitter account.
Share Useful Information: If you'll tweet about you, I'm going to follow you. What do you think? Share useful information with a link. People will follow you if they will get valuable information from you.
Listen more than a tweet: – First, you have to choose your topic and find out what they're talking about your chosen topic. You can do this by using "hashtag". This is the only way to figure out your next step.
Be helpful: – Always try to make yourself helpful for others. You should use the "@" reply method to respond to everyone on twitter.
Market Research: – Market Research has always been a marketer's best friend. You can ask questions to your Twitter community and discuss an issue.
Understanding Trends: – It is very important for you to understand what is hot in your country or worldwide. It'll be helpful for you in promoting your offers.
Don't be Anti Social: – A lot of people, who did business tweets on twitter, don't have a photo of a person or even name. It seems anti-social media account. It's not good for online business. In this type anti-social media account people can't find who you are and what you do.
Email Marketing List: – Building an email marketing still the most important part of online business. Ask your followers to join your email list and try to convert them into the lead for your business.
Customer Relations – Always try to maintain your relationship with your existing customers. It's very important for your business. You can help them on twitter and try to solve their problems.
I hope that these tips will be helpful to you. You can share us about your thoughts.