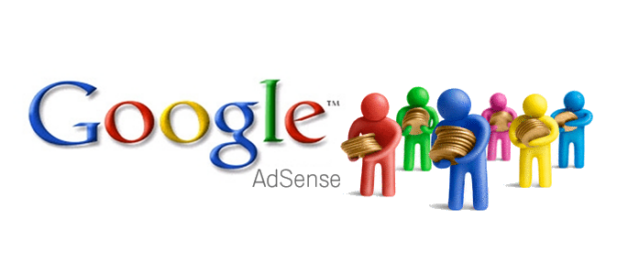 Now that you've set up your first blog and you're ready to dive in, what else should you consider? Besides writing awesome content for your blog – which is a given – you also need to think about funding your efforts by making money from your blog posts.
One of the best ways to earn revenue from your blog is AdSense, a program that is in partnership with Google. In existence for over a decade, AdSense provides a vehicle for bloggers to make money from their posted content.
Adsense helps you can turn clicks into cash.
To sign up for AdSense, you'll need to sign in to your Google account. If you do not have a Google account, you will need to set up an account. If you have multiple accounts, during the sign-up process you'll be asked which Google account you want to use for your AdSense account.
To sign up for AdSense, you will need to submit an application for acceptance into the AdSense program. You can find the application here.
AdSense's business model incorporates profit and success into your blogging equation.
Next, Google will verify the information you've provided, including the blog or content you want to attach to your new account. Once the verification is complete, you'll then need to use the provided code to place the ads on your site or blog. Once you place ads on your site, Google will need to review the site and let you know if the site is approved for the program. This can take about seven days. During that time there will be a red bar that indicates your account is under review. Once approved, the red bar will be taken down and your ads will be live. It's that simple!
AdSense works best with blogs that feature original content on an ongoing basis. To get the most from the program, be sure to post blogs on a regular basis and to write posts that not only entertain readers and subscribers but also inform them in unique ways. Make your blog stand out from everyone else's by taking advantage of writing in your individual voice and style, and broach subjects that are fresh and that haven't been overdone by countless other blogs.
The key is to capture the attention of as many visitors as you can and to keep their attention. After all, if you plan to make money off of your blog using AdSense, you need to have visitors in the first place. Otherwise, you're shouting into the wind and nobody will be listening. Write engaging blog posts, attract a loyal audience, and hold your subscribers' interests for the long haul.
To learn more about how to run a successful blog in tandem with AdSense, you may also want to check out AdSense Academy, provided by Google.
Finally, there are other ways you can make money with your blog. If you offer products or services to your readers, you can sell them directly via your blog by using services such as Intuit to conduct safe and secure online transactions.
When it comes to blogging, there's no reason why you shouldn't try to earn income from your posts. By utilizing income-generating resources such as AdSense, you can turn a handy profit by sharing valuable information while providing top-notch customer service to your blog subscribers at the same time.