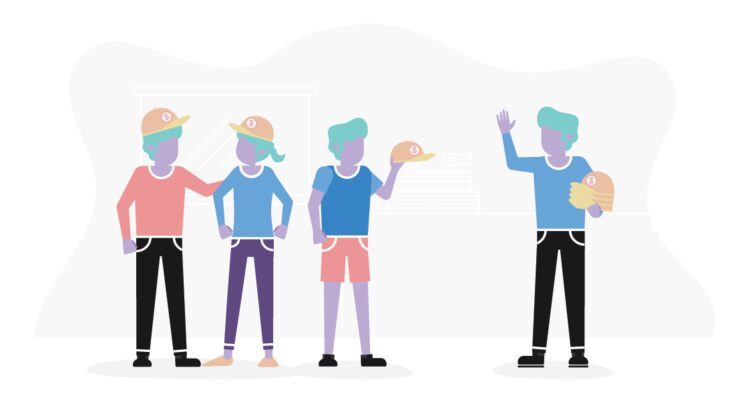 Affiliate programs are one of the quickest means of making money on the Internet. However, the task is not without its own challenges as you have to choose the right program that best fits your interest and ability. Decent research on the Internet will provide you a host of choices for your affiliate program.
Here are some cool tips to choose the best ones among them.
Know your roles and responsibilities: 
When you are an affiliate, it is essential to be clear about your roles and responsibilities. There are a variety of programs and each of them has its own rules. Unless you are clear as an affiliate, of what you should abide by and what to ignore, it could be like walking on a road blindfolded.
Different types of affiliate programs: 
There are different varieties of affiliate programs. As a matter of fact, each of them has its own advantages and disadvantages. For instance, a program that works perfectly for one website may not be so for the other. This is exactly why you should choose the right affiliate program for yourself. While a PPC affiliate campaign offers compensation by the number of clicks, Pay Per Sale programs generate income as sales happen. There are other programs that will generate considerable revenue in the form of commissions depending upon the number of leads generated or impressions created.
Planning for compensation:
By taking an active part in an affiliate program, you can monetize a blog effectively. This is why compensation plans are essential when choosing your affiliate program. Checking the share of the payment is not all that is needed (30% could be ideal). You must also make sure that merchants pay affiliates in the country. Several programs exclude few countries.
Scheduling a payment:
After carefully checking the commission share, you should work on the payment schedules. Different retailers pay at different routines – quarterly, monthly and weekly. Also, there's a minimum amount to be reached before payments are processed. Hence, it is better to ensure that the merchant you have chosen has appropriate payment schedules.
Agreement Terms:
Before making up your mind on working with a retailer or merchant, do not forget to check his terms and conditions. A decent merchant website will provide you quick and cost-free access to their terms of the agreement. Be careful of notices that request you to share confidential details.
The reputation of the industry:
Working with a startup merchant or ones that do not have a great reputation in the market is not a smart thing to do. Keep in mind that making money through affiliate marketing is about confidence and trust. It would be wise to check the track record of companies so that no battle is lost without even putting up a fight.
Having a statistical tracking system:
It is also important to consider how an affiliate account will be tracked. Many merchant companies make use of different technologies to provide affiliates with the much-required statistics. You will have to know in advance as to how the tracking system can be accessed and how many times affiliate links are updated.
Hope these ideas would help you choose your affiliate program better. Best of luck!