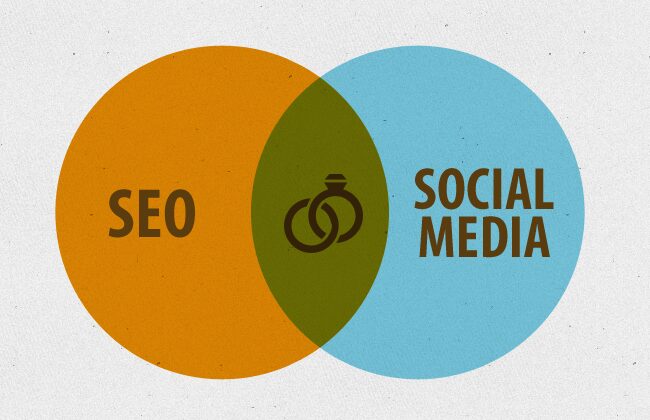 Virtually everyone with an online presence now has multiple social media accounts. One-seventh of the planet's population is on Facebook. Twitter drives entire news cycles and national political discussions. A presence on Google+ can determine where a writer's article will rank.
The days of social media being a teenage hangout or a place for grandma to see your baby pictures are long gone. When it comes to boosting your rankings in the Web's top search engines, SEO and social media are no longer mutually exclusive. Having a social media presence and an SEO presence is no longer good enough. You must examine how they work together.
SEO is no longer an acceptable standalone marketing strategy.
The Google and Bing Questionnaire
A series of questions posed to the world's two dominant search engines prove that as far back as 2010, Google and Bing were factoring social media presence into search rankings. Page authority – which SEO was designed to improve – now has a direct correlation to the page author's presence on social media.
Twitter
The questionnaire's author reported that "Both Google and Bing tell me that who you are as a person on Twitter can impact how well a page does in regular web search. Authoritative people on Twitter lend their authority to pages they tweet."
Another report shows that since as far back as 2010, Google assigns a score to Twitter accounts, and that score directly affects SEO rankings.
Facebook
Facebook is a different platform with a different function than Twitter, and for a long time, information on whether a Facebook presence affected SEO was murky. It's now clear. The answer is yes.
It appears that the "like" function on Facebook has the most direct correlation between the world's largest social networking site and SEO. A report states that both likes and linking make Facebook an SEO factor to be taken seriously.
Google+
A recent report describes how Google was forced by its closest competitor to bring SEO strategy into its equation. "As Google continues to move more and more toward a social search strategy in order to keep up with tactics used by search engines like Bing," the writer concludes, "these social indicators will become more and more powerful in driving your site to the top."
Although it was unclear for a long time how Google+ would factor into the social media/SEO relationship, any blogger can tell you how the +1 function has an undeniable effect on search engine rankings.
SEO is directly affected by your presence – or lack thereof – on social media sites.
The jury is no longer out. Social media and SEO are intertwined, and you can't untangle them no matter how hard you try. When you take an aggregate of all the information, it is revealed that not only do you need a social media presence to work hand-in-hand with your SEO strategy, but you need a strong one. As the tide of the big three social networks ebbs and flows, you can no longer rely on just having a presence on one of them – your rankings depend on it.