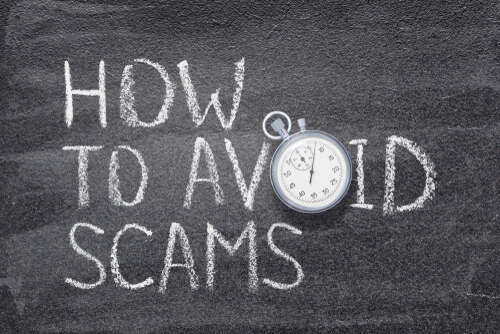 Most people are attracted to the idea of working in the comfort of home wearing pajamas and taking a break when it gets tiring. Entering contests, online surveys, mystery shopping, reading emails, and others yield a good amount of money that goes into your account. All this is done using the Internet connection from home. Similar to the money-making offers there are businesses online which try to take the money from you. How do you differentiate between good and bad? Given below are a few tips that will help you to spot the online money-making scams.
Upfront Cash
If you are asked for a start-up fee on a money-making site, you can be sure that it is not legitimate. None of the online money making sites require an advance payment except if you like to start a business of your own. Scam companies which ideally operate to cheat people and grab their money will always look promising. They offer unbelievable discounts, personalized help, and incentives stating you can earn more.
Certain scam companies try a new method to grab money. They ask for money stating you can start a business, an online store, and others. Do not be carried away by anything that seems so promising. They collect money upfront and then close the company and move on. They do the same thing again but under a different name. Any money-making site which requires PayPal, credit card or any other type of payment from you can be reported as a scam without further verification. For example, the money that they ask maybe just $1.99 but when you take a close look at the fine print you can see the following details- shipping fee $1.99 and $59.99 every month. It is best advised to avoid such sites.
Terms and Conditions
According to the law, every site will have a list of terms and conditions. This print is usually very small and it is difficult to read with naked eyes. Many ignore reading this which will actually have all the important details. If you read the fine print carefully, you will be surprised that the scam company is liberal to do anything with your credit card details. Be extra careful and read every inch of your money-making site before you end up giving any information including name, address, and email.
Better Business Bureau
Check if the money-making site is available on BBB. BBB has a list of legitimate sites that are trustworthy. BBB will approve to list a site as legitimate only if they adhere to the list of guidelines they have. Check the legitimacy of your money-making site in BBB and check out the complete information of the company, charity or business. You can also file a complaint with the help of BBB service and programs when you find a site to be illegitimate. When you do not find a site name in BBB avoid the site.
Surf Better
If you are skeptical about a money-making site, search for customer reviews and other reviews related to it. Use the search engine to get more information about the site. Simply type the company's name and check to see if you can find details about it. If the site is a scam, you will find thousands of reviews that warn you of the company. Unfortunately, thousands of people are scammed every day and they share it in forums, blogs, comments, and others. Do complete research before you decide on a money-making site.
Contact Number
Contact the money-making site which promises richness within a short span of time. Legitimate companies will answer phone calls and emails. Scam companies or sites will not have a valid email address, phone number, and address. Such companies change the phone numbers frequently to stay away from trouble. So the next time you cannot contact a live person in a money-making site, you can be sure that it is a scam.