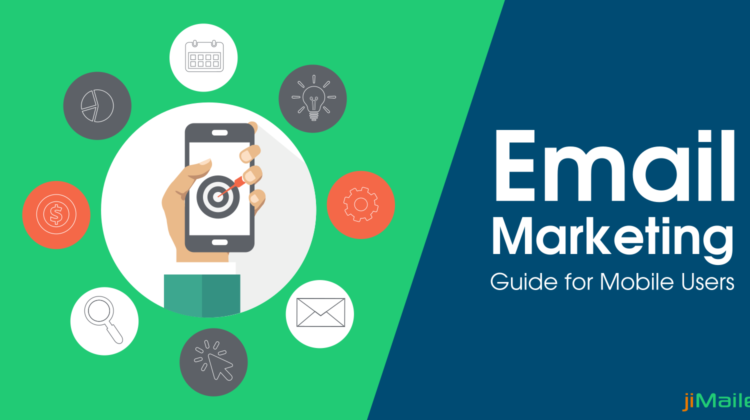 As the number of people who own smartphones and tablets is on the rise, the way that people access their emails on these devices is continuing to evolve. There are many interesting statistics illustrating how people use their mobile devices to get to their mail. These stats clearly indicate that adopting a strong email marketing strategy catered to mobile users is essential.
#The majority of people use their mobile device to access the same email account as on their PC
90% of customers will use their mobile to access the email that they use on their desktop. What this statistic tells us is that you really need to include both in any email marketing strategy. Although people are likely to read a message on their PC, the first point of contact with the message will be via their mobile device.
#More people are reading emails on their mobiles
The statistics here draw a fairly fine line between the formats with 36% of people reading via mobile, 33% via desktop and 31% from webmail. The key to this statistic is that the messages are being read on mobile devices, not just checked. This is a factor that you must account for in the style of messages that you produce.
#Mobile email access is on the rise
Depending on your sources these figures can vary, but an increase of over 130% of email access via mobile in the last 12 months is fairly representative. This figure can certainly be expected to continue to increase as smartphone and tablet use becomes more widespread.
#People check their mail frequently
43% of mobile email users will check email messages four or more times per day. However, 29% of users do not use mobile email. What this figure clearly indicates is that people are used to picking up messages on the move and will check their messages regularly.
#Having a good subject line is important
For 38% of customers, an interesting 'subject' line is the single most important reason for opening an email on their mobile phone. Although it would seem that the majority of people will open the message anyway this clearly indicates the importance of the subject line in a mobile email message.
#Many people check work emails in their free time
More than 35% of smartphone users in the UK will check their work email addresses in their own time and a staggering 10% of mobile email users will check work emails while on holiday. This is certainly worth noting if your target market is in the workplace.
#More people still access email on their PC
Email access from mobile is still in the minority according to most sources. The figure ranges between 10 to 45% depending on the target audience, product or type of email. This statistic indicates that mobile email is still a considerable market share and it will be interesting to see what the balance is in twelve months' time.
In conclusion, all the facts are there to state that email marketing is one of the most powerful ways of getting the attention of potential and existing customers.