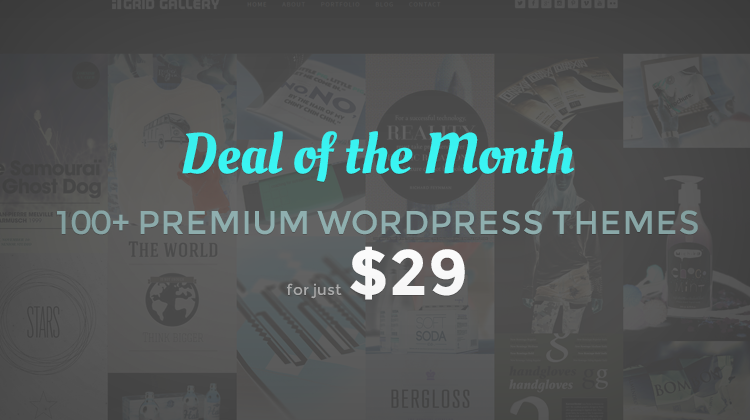 Isn't it interesting to get 100 premium themes at a low price than the original site's price? And all are WordPress? You will get 100+ Premium WordPress themes at a price of just $29 from Greedeals.com – a website full of deals for designers and developers while the original site Dessign.net is selling 100+ Premium WordPress themes for $99.Actually, this offer was posted by Dessign LLC on Greedeals.com
Here is the bundle link: https://greedeals.com/deal/deal-of-the-month-100-premium-wordpress-themes-for-just-29/
Why should you choose the 100+ themes from Dessign.net?
Trustworthy – These themes are used and trusted by more than 85,000+ WordPress users.
Lifetime support and updates –The offer is also included lifetime support and updates, the deal provider Design LLC has confirmed that they indeed offer lifetime support and updates for their themes.
Easy customization – These themes have a clean design and markup code, so you or your developer can easily customize them.
Video instructions – Each theme comes with high-quality video instruction.
Extended license – You can use any of these themes on an unlimited number of domains
I would like to say that if you need some premium WordPress themes, and do not know which one to choose, you may buy this 100+ WordPress themes Bundle, as it is very cheap and offers many high-quality themes with great after service features.
For just $29, you will get instant access to all these 100+ themes. 85,000 users can't be wrong. So get this pack now until it hasn't expired.