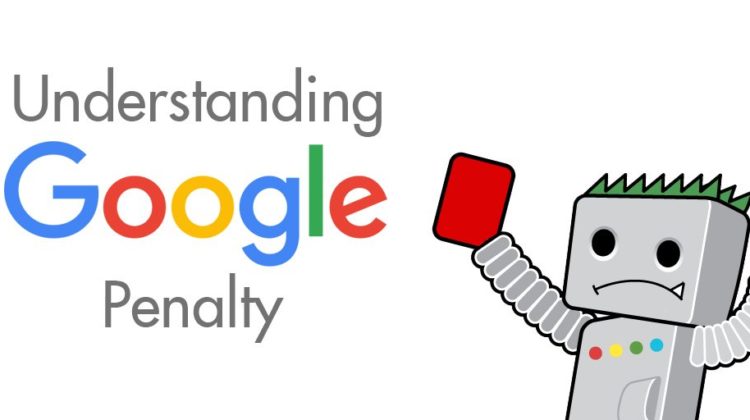 Accept Google's latest algorithm update "Hummingbird" Google using more 3 algorithms named: Panda, Penguin & Zebra. The main reason for the Google search algorithm provides relevant and quality information to the searcher. Therefore, due to the regular algorithm update of Google, a lot of site gets penalty kick out from search result. For that reason, a lot of freelancers, marketer and webmaster owners are worried about SEO. But if we are aware & freed about some mistake which is not meet Google guideline we must be safe from getting a penalty. Let us know about the mistakes of SEO, which must be avoided to be safe.
Mistakes of SEO:
Mistake One – Low-quality content:
In the last 1 year, Google updates have been updated several times, all of the updates tightly blocked low-quality content. So if you have a website with low-quality content in the era. Never dream to stay in Google search results.
Mistake Two – Duplicate Content:
It is more dangerous than low-quality content. If you died by doing on-page SEO by Duplicate Content, you never capable to reach a good position in the search results. Sometimes you may be blacklisted in google by this reason.
Mistake Three – Text ineligible Content:
A lot of time to write unique content change other content grammatically it may call a spin article, for a reason the meaning of the article has been changed & understand the actual meaning is too difficult. So bear in mind that doesn't think Google cannot detect your unfair tricks. If your visitor fell boring to read your content that content googles dislike also.
Mistake Four – All page title & Meta description same:
If you use the same title & Meta description on your site all page, this type of site has a high probability to get a penalty from Google.
Mistake Five – Low content but high advertisement:
After the update of google panda, those sites have high advertisement but low content. For this reason, this site may get penalty.
Mistake Six – Large amount of link exchange:
Link Exchange is a favorite to any person for doing SEO work. Sometimes it brings benefits to the site. But if you do it excessive obviously the result: get a penalty.
Mistake Seven – Use the same Anchor text again & again:
In web site content using the same Anchor text for linking google does not like this type of activity. For example in your web site have the word "Make money online" & your targeted main keyword. But why you use all Anchor text on that's words. If cannot ignore the greed to do this type of work you must get a penalty.
Mistake Eight – Keyword Staffing:
It's an old type of spam work to increase keyword density some op web site owners do it. But this type of spam work must get plenty from google.
Mistake Nine – Use the h1 tag for more than 1 time:
In a web site or a page, it is sweet able to use h1 tag in one time but if you use h1 tag more than 1 time you may get plenty.
Mistake Ten – Hide link:
Sometimes the web template which usually free to use the template maker use hide the link to get a backlink. But it is so harmful & a way to get plenty.
Mistake Eleven – Backlink from another language website:
Your web site is English but you get a backlink from Russian or china web site. So then google fall in confusion for this reason you may get plenty
Mistake Twelve – Broken links:
If your site has enough amount of broken links. Google does not like it, so it may a reason for the plenty.
Mistake Thirteen – No external link or an excessive amount of external link:
If your website has an excessive amount of external link that's why it may a reason for getting plenty, on the other hand, no external link also harmful.
Mistake Fourteen – Third-party service hide link:
Sometimes we use third-party services like visitor counter, weather report, watch, etc. in this service there is a hidden link of these service provider so it is a risk. Try to avoid this service.
Mistake Fifteen – High page rank paid link:
We know if we get a backlink from a high page rank web site that is indexed by google quickly.so some of the webmasters are trying to get a backlink from a high PR site by payment. It is now considered to get plenty.
Mistake Sixteen – Paid link building:
Sometimes we got spam mail offer that builds huge backlink by the small amount of payment. This type of automation backlink creation is so much risky & if any web site owner does it the site must get plenty.
Mistake Seventeen – New domain:
Before adding content if you start backlinking then you must be blacklisted on google. It is a high-risk task & from the Sandbox filter google get report & your site will be blacklisted. So never think to do this.
Mistake Eighteen – Google algorithm change:
If you do not update with google algorithm change then google seems that you violate google rules & you get plenty.
In the end, I want to say that Quality content makes your SEO easy. So although who think link building is the only way of SEO for that person this the high time to be aware of the technique of your SEO & must change your old technique. So, Start practicing writing and I hope that you will do well.