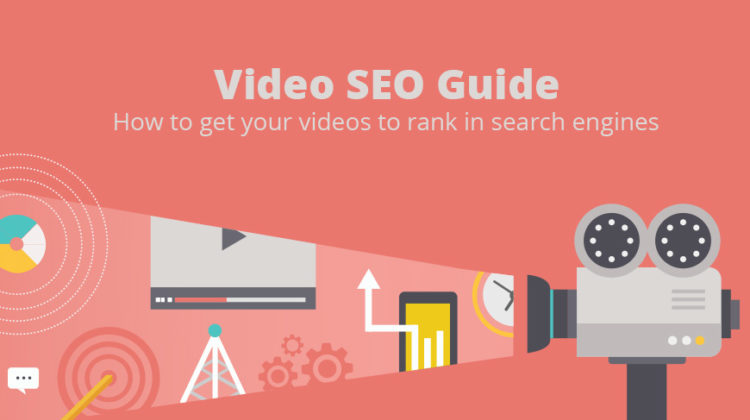 Embedding videos is one of the ways to optimize your website, but before that, you have a bigger task at hand. You need to optimize your video in order to achieve the desired result. Unlike an all-text webpage, there are fewer places in videos where you can insert keywords. Therefore, you need to be more careful while optimizing your videos. Here are some tips to optimize your videos.
Begin with the Basics:
Video optimization begins with production. Post-production optimization only exists theoretically. Practically, you need to think of it when you're producing the video. Define your goals and have them in mind while producing your video in order to make it a compelling video. Seeing is believing. Therefore, product-centered videos work better than conversation-centered videos. A 3-minute video showing a demonstration of how your product works will be more convincing than a 15-minute video in which you explain all the features in a detailed manner.
Optimize Titles:
It is important to optimize the titles of your videos. Meaningless titles with just letters and numbers are the first sign of your video going unnoticed. Insert keywords in titles and choose the title which best describes your video. It is also necessary to include the word 'video' in the title because it will show up when people search for videos. When you're embedding a video from YouTube, only the first 50 characters of the title will be seen when the video is viewed. Therefore, use the keywords at the beginning of the title rather than at the end.
Enable Sharing and Commenting:
Another thing that you can do to make your video go viral is to enable sharing. If you let the viewers share the video, it will travel across the Web and as a result, your videos will be ranked higher. You can also let viewers comment on your video. This is not so comfortable because unsatisfied viewers or customers might leave negative comments. To get rid of such problems, you can moderate comments so that not all comments show up live. You also need to respond to the comments from time to time in order to keep it interesting for viewers.
Include Transcript:
The next thing to do is to include a transcript to your videos. Your videos might be watched by people who don't know your language. Therefore, if you include a transcript, they can use the automatic translator to understand what is being said in the video. Just seeing what is shown is not enough to convince a customer to buy your product. So, add a clear transcript to convince as many people as you can.
Build Links:
It is also highly advisable to build links to your videos. Besides building backlinks, you should also build internal links. The internal linking strategy is the same that you follow for linking text internally. The only difference is that you will be linking the video instead of text. Building an optimal number of links to the video is important to get the attention of search engine crawlers. Therefore, try and link the videos wherever possible.
These are some of the techniques you can follow to optimize your videos. Also, make sure that you include the videos in the sitemap. It's because, even if the spiders fail to index the videos, the videos will be automatically indexed if you include them in the sitemap.