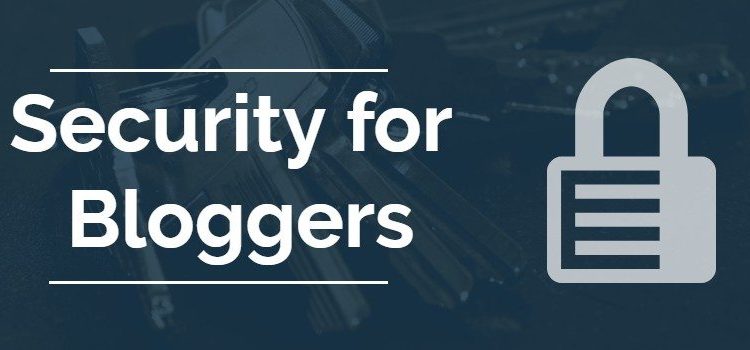 Your blog or blogs are either your bread and butter or your love; otherwise, you would likely not be writing a blog in the first place. Other people and cybercriminals out there might not feel the same way and, in fact, might want to gain control of your page in order to use it as a bot for attacks or spam your reading lists. You can under no circumstances let this happen because once there has been a major breach, your viewers will run and run quickly (and rightfully) from your website never to return, seeing it as a threat to their own security.
There are ways to protect yourself, however, and you should make sure to take whatever steps you can in order to properly defend your blog. Many aren't expensive, and most can be immediately implemented, so read on to learn more.
Strong Design
The design of your blog is probably the first thing people notice whenever they first visit. This is generally no different for hackers when they search the internet for blogs to take control of. You need to make sure that the first impression that they get is of a blog that is defended and a blog that is well-cared for. This doesn't mean that you need to use imagery of locks or iron bars or things of that nature, but it does mean that you need to pay close attention to anything that appears unfinished on your site and make sure you finish it.
Many blogs still haven't completed an "about me" section and that comes across as very clear that the blog is a side-project and not a serious endeavor. The same goes for dated content or a lack of tags or pictures in the posts. Try to do a general review of everything on the site every two months (or more often if time allows you to) so that no one will ever think you aren't paying attention.
Protect All Connected Devices
If someone can get into your computer or your smartphone, they can probably get into your blog. The vast network of synced applications and auto-login cookies on your browser is just too great to manage, so therefore your defense should be to ensure no one accesses your computer or has any power over it in the first place (remotely or locally).
To do this, you will want to make sure that you are using the strongest passwords or verification methods that are available. In addition to this, make sure that you are using a great security suite to fend off malware that could collect your data and that you update it (along with your operating system) frequently. Do a manual comb through your computer files every once in a while as there are often bad programs that will sneak through your defenses or that you unwittingly allowed into your system earlier. Not only will you be safer taking these steps, but it is likely that your computer will run faster as well.
Use a VPN in Public
If you are going into public with your laptop or smartphone to blog, then you are likely using public networks, which are extremely risky. This risk is because there are often hackers lurking on public networks, logged in with special equipment that allows them to intercept anything being transmitted over the open network. This includes passwords and usernames to social media accounts and blog accounts and can even include financial information.
What you need in order to protect yourself in public or while traveling is to use a Virtual Private Network, which is a service that allows you to connect your device or devices to an offsite secure server using an encrypted connection. This connection means that your data is being sent through an effective "tunnel" that doesn't allow any outside eyes in. As an added security bonus, the fact that a different server is processing your requests means that you are unable to be tracked by any individual or organization.
Check Add-Ons
While there are far too many varying add-ons and other applications to go over individually, this is a reminder that there are a lot of tools and programs out there that can help you depending on your platform. WordPress, in particular, being so popular has a lot of options available that might fill in holes in your security or otherwise improve your blog.
While all of this is great, it should be noted that there are some fake programs and applications that could give hackers and cybercriminals a front door to getting into your website, so be wary of what you find out there. User reviews are very helpful and remember that if something sounds too good to be true, then you should close the tab and never bother with it again.
Thank you for reading, and I hope your blog remains as secure as possible for years to come.