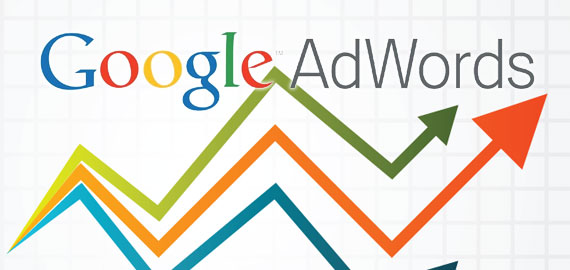 When an AdWords ad campaign does not get the expected performance and receives a low ROI, it is almost always due to different causes. If your AdWords campaign is not as cost-effective as it should be, then it is the time to review and change things that help you optimize it. In this post, we will discuss some important Google Adwords Campaign Strategy for planning of campaigns and ad groups, we will explain how to choose the best location and language for your Google AdWords campaign orientation, we tell you how to expand your keyword lists or discard the least interesting and give you good reasons to add negative keywords to your direct response advertising campaigns.
4 Strategies to Run an Effective Google AdWords Campaign
Well Organize your campaigns and ad groups
The first step for your AdWords advertising to function well is too well organize various ad campaigns, each campaign with their corresponding ad groups;
In an organized campaign, it is easier to monitor the changes that are made, advertising budgets and cost control, find out which ads receive more clicks and conversions and easily get more search for specific keywords and more target-oriented advertising;
You can follow the same scheme of your website to split your campaigns and ad groups: by types of products, brands, countries, public goals, seasonality of sales..;
Write very generic ads that link to the home page of a website, which is a very common mistake when the experience is lacking;
If your main advertising goal is the direct response more concrete and specific how are your ads, keywords and your chosen pages that link will be your most profitable pay per click campaign?
Choose the best language and target location
Online advertising is characterized by large segmentation allowed. You can target your ads locally within a few miles of your business, directing them to a whole country, or several countries worldwide, do it in different languages and with different schedules;
Set your campaigns geographically depending on the customers you want to reach and what you want to offer;
Choose your target language in which they are written and the ads you've chosen for the keywords;
If you want to get to various countries with different languages make a specific campaign for each country;
To launch different offers or products run different campaigns in different regions, each with its own geographical orientation.
AdWords Strategy for Winning Ad Word Campaign
Check your keyword list
A good keyword selection is the basis of an advertising campaign profitable pay per click;
The Keyword Planner (formerly known as Google's Keyword Tool) provides Global & Local monthly search statistics for keywords and help you select interesting keywords, without excessive competition and with an acceptable CPC;
Choose between 10 and 20 keywords for each ad group;
Eliminate keywords with low CTR (click-through rate) and few conversions on your list if you have many keywords with a very low CTR your CPC (cost per click) will rise;
In campaigns, Display Network's CTR is lower than the Search Network;
Try different match types to see which keywords are most profitable: broad match, phrase match or exact match;
Add new keywords from other showing the good performance (singular or plural variations, synonyms…);
Check the "search terms" report in the keywords tab to see the queries that triggered your ads, if you find any interesting word and we'll add it to the list of performance keywords;
Do not duplicate keywords in different ad groups or campaigns. Interfere duplicate keywords in the right ad serving since Google only publishes one ad per advertiser.
Add negative keywords
Use them if your advertising campaigns are a direct response and are focused on getting conversions;
They help you better target your ads to the target audience, but you will receive fewer clicks of interest;
Improve CTR of your ads and make your cost per click (CPC) drops;
Negative keywords are especially important if you choose very generic and broad match keywords;
The same tools used to add new keywords are also used to add negative keywords: the keyword tool and the "search terms" report, which shows the queries of users who clicked on your ads, help you find negative keywords;
Check that no negative keywords overlap with normal keywords, otherwise prevent publication of the adverts.
Apply these Google Adwords Campaign Strategy in your campaigns.  It should improve your campaigns and will increase your ROI