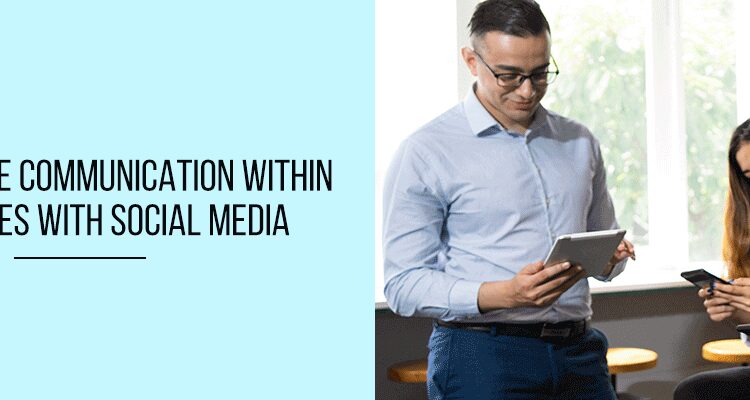 As younger generations enter the workforce and Baby Boomers become more connected with social networking, there is a good chance some of your employees fall into these numbers. Effective communication, whether it's on a phone or via a Tweet, is important in business. If your business is considering using social media for communications among coworkers, get started on the right foot for greater success.
How to Get Started
When it comes to engaging with employees over social media, there are a few things you'll want to keep in mind. Whether you have an internal social media platform or are going to encourage the use of networks such as Facebook and Twitter as well as instant messaging (IM), there should be guidelines and tips you share with employees. When creating a company policy for social media use:
Determine what can and cannot be shared on social media networks. Make sure you indicate that there should be no sharing of confidential or proprietary company information and that when an employee uses social media, they are a brand spokesperson.
Include information about the account that will communicate messages to the entire office in the event of an emergency, such as with Hurricanes Sandy and Katrina. Make sure your employees are notified every time a message from this account is posted.
Set guidelines on the appropriate times and circumstances when an employee is to use social media. Of course, you will want to use to take place at work, but under what circumstances and in which situations? Come to a decision and make it clear to employees.
How to Be Effective
Getting started with a policy isn't enough to be effective. You need to implement the policy and make sure employees adhere to it.
Train your employees. In order for a business to make the most of the internal use of social media, you need to train employees on the types of questions and communications that can take place over these networks. Train your staff on the preferred use of different social networks.
Be a good example for others, especially if you are in a management position. It's important for new hires and current employees to have an example of what kinds of things can be shared and discussed with coworkers on social media.
Save important information for meetings. Firings and budgets should not be discussed on social media. Even if your office tracks discussions, make sure things that require more formal ways of communication are treated accordingly.
Some companies are worried about employees saying negative things about the business on public networks. If this is the case, remember that if you provide a good environment for employees, you should feel confident about what employees have to say on social media.