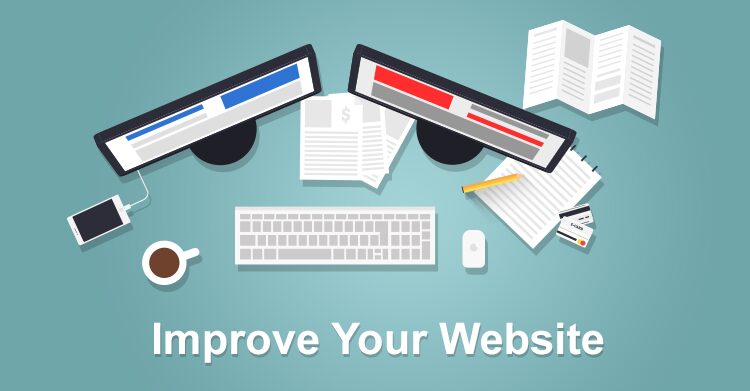 In the consumer world, repeat business and positive word-of-mouth are monumental in adding to its success. One way to make sure customers come back and spread a good word about the business is to provide them with the best user experience you can as they visit the company website. If users get frustrated, they will not return to the website again, and will not be afraid to tell their friends about their negative experience.
Some free and fast techniques you can use to boost your website's user experience include:
1. Test your website for usability:
If you do nothing else, testing your website's usability is the one thing you want to complete on this list. Find a couple of friends and give them tasks to complete using your website. They can look for a certain product or service. Watch them go through the webpages to complete the task independently. Note if they get frustrated at certain points in the process and improve the experience if necessary.
2. Conduct a tree test:
A tree test will help you figure out how easy or difficult it is to navigate through the website with the given headings. Prepare a stack of 10 cards with a written statement of what consumers might do when they come to your website on each one. For instance, financial institution customers may want to download a statement. On the back, write the main headings you are using from the existing navigation structure. Give friends the task cards and ask them to check off the headings they would use to find the item. They will help you identify whether or not the headings are worded in a clear, concise manner.
3. Create a user experience vision:
Setting technology aside, write down what you want your customers to experience when they get on your website. What is the essence of your company that you want users to walk away with? Being able to articulate this vision will help you improve your website accordingly. In addition, identify your primary user and keep the demographics in mind when it comes to user experience.
4. Launch a survey:
Customers are generally willing to let you know what they think about their experiences. A short, specific survey with space for comments will likely bring you some feedback about how their experience can be improved. Keep in mind, however, that survey results contain extreme data on both ends that can skew results.
5. Identify the top five routes:
Find out from your users what the top five things are that they come to your website to accomplish. Ask them for their opinions on how well navigation through your system was carried out. Adjust your website accordingly.
6. Conduct your own cognitive walkthrough:
Put the user's hat on and go through your own system to test fluidity. Give yourself tasks to complete and deconstruct them into the smallest increments possible. Identify snafus that you can address during the redesign process.
7. Don't forget your mobile channel:
Consumers expect to be able to access your business on their mobile devices. If they have to "pinch and zoom" onto your website because you don't have a mobile version of your site, then it is time to create one.
8. Evaluate your error messages:
The last thing users want to see when cruising the Internet is an error message. Make sure the messages that pop up when users make an error are written in friendly tones. Ask yourself: Are they constructive? Helpful? Avoid blame? Do they help redirect the user to the right place? The clearer the message, the less frustrated your users will be.
These eight simple, free actions can help you boost your user's experience when they come to your website. If they have great experiences, they will tell their friends and in turn, boost traffic to your website as well.