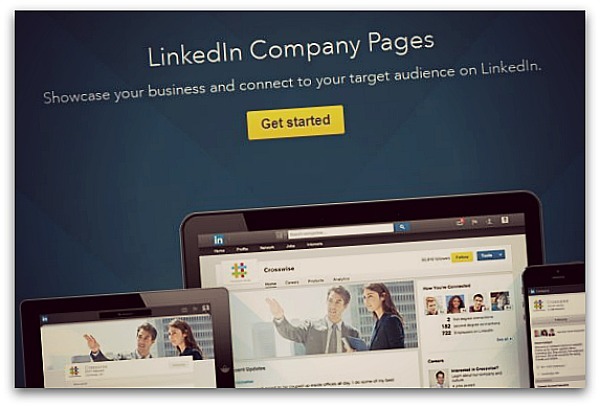 LinkedIn is the leading social media network for Business-to-business (B2B) companies. Company pages on LinkedIn are becoming a popular tool for professional marketers to generate quality leads by engaging their networks. The company pages on LinkedIn have undergone a few changes. Let's see how we can optimize them.
1.The First Step
Start at the beginning: enter the basic info on the business page by clicking Edit in the top right corner. The fields are the type of company, size, your URL, operating status, year established and so on. Enter accurate info so that visitors get a proper understanding of your company.
You have a field called Company Locations. To ensure your business is found locally, enter your address in the exact same manner everywhere on the web. If your company operates in other locations, click on Add Another Location and enter the relevant info.
At the lower end enter a brief description of your company highlighting your specialties.
2. Optimize the logo and cover image
Ensure that your brand is adequately represented in the logo. The cover photo should be 646 x 200 or lesser. In case your image is larger, adjust the size by cropping it.
The logo is displayed at the top of your LinkedIn company page. The square logo is laid over a while rectangular space, so it makes sense to use a logo with a white background.
The square logo is displayed whenever you post any updates, so it needs to be consistent with your standard logo.
3. Add admins for the page
Keeping your page updated becomes easy when you do this. You can add social media managers, copywriters and so on as admins for your business page, as long as you are connected to them.
4. Post regular updates
This will help visitors and followers to stay abreast of the latest happenings in your company or the industry which it is a part of. You can add photos, blogs, podcasts and webinars to keep it interesting. If you want to highlight any particular post, click on 'Feature this Update'.
5. Target Audiences
Say you're posting something that you feel would be of interest only to employees of small businesses, you can specify a target audience by selecting companies with 1-10 employees and 11-50 employees. You can also target your audience based on geolocation, seniority, function and industry type.
6. Add job listings
If your company is headhunting, go to Edit, select Careers and click on Post a Job. While this cannot be done free, it is beneficial to post jobs on the most popular professional networking site.
7. Add Products and Services
This is one of the most vital and most time-consuming tasks you will have to perform to optimize your LinkedIn company page.
You can edit the Products page to mention what is offered by your company, along with 3 customized ad banners (640 x 220), one YouTube video and audience targeting. You can set this from the Services tab in the Edit menu.
When your main Product page is set up, you can continue with adding the products and services, to a maximum of 25. Go to Edit – Add Product or Service and start entering info. Fill out each field precisely and thoroughly so that your potential consumers will have a good idea about what your company has to offer. Remember to add a URL for the product that takes the visitor to your eCommerce site.
8. Keep track of how effective your page is
LinkedIn offers features like Follower and Page Insights, Follower Demographics, Company Update Impressions and so on, that help you measure how successful your company page is. It basically gives you stats on your visitors and followers broken down into categories like the industry they belong to, their interaction on your page and so on.