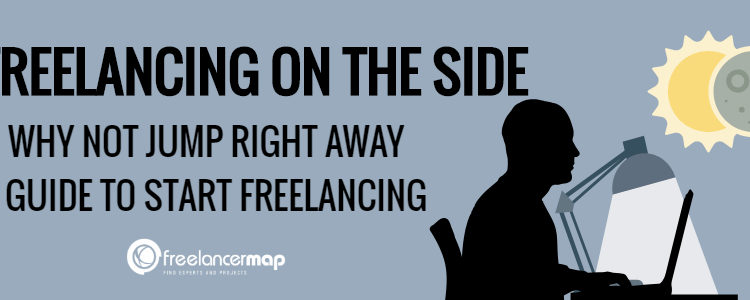 Are you bored with your day job and thinking to start your freelancing career to lead a free life? If so this article is for you. Working as a freelancer is a dream for so many people. There are lots of people who think that freelancing is something like going and earning. But I am sorry to inform you that it's not like that. Sometimes it's harder than getting an offline job. Yes, that's the fact about freelancing jobs. But freelancing career is like chain if you can get that chain you will keep going higher and higher. So it's really vital to get a start. Most people don't get their desired job even after 3-4 months. So I got 4 most common why you might get you among them.
You don't know your skill:
Most people especially from developing counties like Bangladesh, India, and Pakistan, etc start their freelancing career without knowing their skill. They have no idea what they can do and what they can't. Many of them think that there might be jobs like copy and paste and they will get those and become rich. They simply start to bid in freelancing sites odesk, freelancers, etc with normal browsing and computer operating skills. They even don't know what they are going to do. So they just keep bidding and keep getting rejected over months and months.
Solution:
Always keep in mind that people are going to hire you just because you are a specialist in that. It doesn't matter what. So how do you expect you will get a job without having proper knowledge on your topic? Most of the time your skill needs to be more than average. Otherwise, it will be quite hard to get any jobs. So, first of all, you need to achieve proper skills in your subject on which you want to build your career. It might be web designing, graphic designing, writing, data entry, and so many others. Suppose you want to build your career in freelancing writing, so how would you expect to get a job without having writing skills? If you were a buyer would you hire any people who have no ability to writing? If you won't, why they will? Huh? So, build your skill first.
You are totally new and have no portfolio:
This one is the most common problem among new freelancers. Most of the buyer wants to see the previous sample of works before hiring anyone. They just can't trust on totally newbie freelancer. They don't care how much skill you have got all the time.
Solution:
If you are a total newbie, you have to compromise to build your portfolio online. If you are going to be established in the writing sector, you may easily build your online portfolio on so many web 2 sites. But I will recommend you to build a profile in EzineArticles. Publish at least 10 articles there and become an ezine expert author. So when you apply for any writing jobs you can show your ezine portfolio. If you are going to be a web designer, you may first build your own web sites and your friend's web sites free of charge. You should have at least 3 sample sites that you designed. So you can show your site and your friend's sites as a portfolio. For another type of job like data entry you may tell your buyer that you can some sample task to show your quality and most of the time buyer will see your sample.
You charge either too much or too low:
It's also a common problem for new freelancers. Most of the time they ask for too much or too low. As a new freelancer, you shouldn't ask too much. And if you ask too low buyers will think that your quality isn't up to the mark and you need the job badly. So they will just skip you.
Solution:
Never ask for too low and too high. As a new freelancer, you must compromise your price but you shouldn't ask too low. Always ask a reasonable price.
You write either very long or very short while applying:
Most of the buyer is damn busy. They don't have time to read your long story. So they will skip you. And you can't expect to get a job with "Hy, I am ready to work" application.
Solution:
Give your buyer a reason why he or she should hire you. And why you are different. And keep your application size reasonable.
I hope this post will help you to build your freelancing career. Have your say? Feel free to leave a comment.