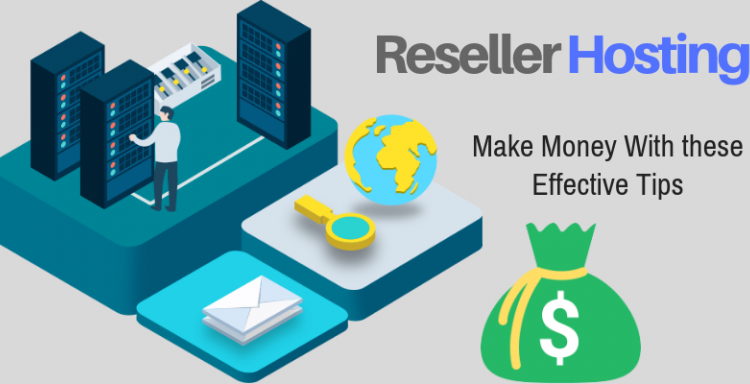 Many people have been into an online business like blogging, affiliate marketing, selling products and so on. Many people earn more than six figures in a year from their online business. Today, I'm going to tell you about one of the best online businesses.
Recently, I got a book about hosting business. The title of the book is Getting & Managing Your First 1,000 Clients in Web Hosting by Abrahim Ikasud. He started his first web hosting company at the age of 21 and has successfully grown the business into a multimillion-dollar web hosting company. If you're thinking web hosting business that needs a lot of money, you're wrong. I'm going to tell you about reseller hosting. Don't need a lot of money to start a reseller hosting business. This is one of the easiest and most affordable ways to start an online business.
What is Reseller Hosting?
Reseller web hosting is a type of web hosting that allows you to purchase host multiple websites under one account. usually, people would buy a reseller web hosting plan to sell hosting themselves either to their own clients As a reseller, you get special software for creating hosting plans while your customers get a control panel application to manage their own hosting.
You can choose your reseller account from the many available reseller hosting providers out there. I would recommend you to start your reseller hosting business with WebHostingBuzz. WebHostingBuzz reseller hosting comes with a WebHostManager administrator control panel to control your reseller hosting account. You can choose your own price to sell web hosting. You can also add/change/remove your clients or sub-accounts. Each client or sub-account can use own cPanel to control web hosting.
WebHostingBuzz reseller hosting offers 24×7 customer service and technical support. With reseller hosting account you will get a free domain for the lifetime of your hosting account, free 2Checkout.com merchant account, free SSL Certificate and so on. They have several reseller hosting packages. You can choose a suitable package for them.
Currently, they have a special offer for you. You'll get a 20% discount on all of the hosting services. You've to use the "UK discount" coupon code to get this offer. So, if you're thinking to start your new online business, go get yourself a good service provider that provides this kind of supports.
I think you can earn thousands of dollars per month with this online business. What do you think about the reseller hosting business? Share your thoughts in the comments section.